REVERSE the ravages of sun induced aging
A revolutionary age reversal serum formulated with a remarkable cocktail of complexion brighteners, next generation peptides, structural proteins, melanin-inhibiting Astaxanthin and Resveratrol plus a novel, non-irritating form of Vitamin C that erases the effects of sun damage to reveal a fresher, younger and more even-toned glow.
This unique serum also contains an impressive blend of Starfruit, Royal Jelly and Apple Stem Cells that not only fades dark spots but also reverses the cumulative effects of photoaging by dramatically reducing wrinkles and fine lines, and rejuvenating skin that has been dulled by the sun.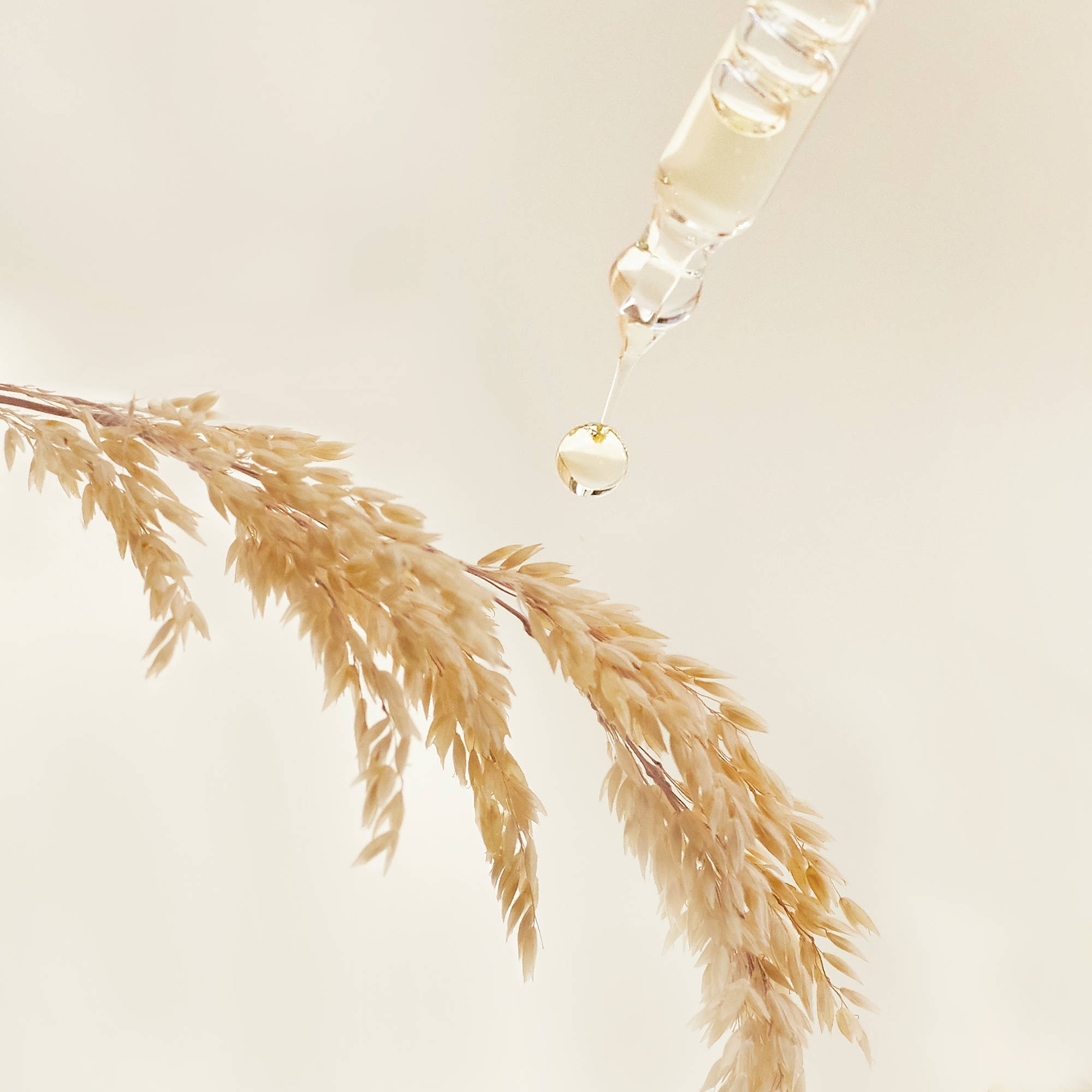 Light As Water
Sun Eraser is an ultra light, ultra luxe drop that can be added to any skincare routine or mixed with one another. It is quick absorbing and does not leave skin feeling oily or greasy. For added protection, follow up with Superfood Saviour Creme.
Starfruit
A vibrant and yellow star-shaped fruit native to the tropics. The leaves of this beautiful fruit are known for having powerful anti-aging and skin-brightening effects.
Royal Jelly
A regal ingredient that is sometimes referred to as 'the elixir of youth', Royal Jelly is packed with amino acids, proteins, vitamins and other collagen boosting nutrients.
Apple Stem Cells
Cultivated from a rare variety of apples from Switzerland, this anti-ageing powerhouse is known for delaying the onset of wrinkles and prolonging the longevity of skin cells.
Astaxanthin + Resveratrol
A pair of age reversing antioxidants that delays the deleterious effects of sun exposure and visibly improves the appearance of wrinkles.
Collagen + Elastin
Youth proteins with tremendous water binding capacities that maintain both firmness and elasticity in your skin. They have remarkable rejuvenating effects and can make skin appear younger and fresher over time.
Licorice Root + Arbutin + Niacinamide

A trio of potent skin brighteners to combat pigmentation and spots at all stages of formation*.
*In the first stage, Licorice Root prevents the synthesis of tyrosinase, the enzyme needed to create melanin. Arbutin prevents the second stage of formation by suppressing the melanin-forming activity of tyrosinase. Niacinamide hinders the third stage by suppressing the transfer of melanin pigments from the skin cells that produce melanin to the skin cells on top of your skin. When combined together, this trio forms a multi-front attack on brown spots.
Glycerin Stabilized Vitamin C
A novel and non-irritating form of Vitamin C that protects skin from sun damage, boosts collagen and enhances skin luminosity.
Next Generation Peptides
An unprecedented cocktail of advanced peptides that are able to boost the production of proteins in the Dermal-Epidermal Junction (DEJ)**.
**An area of tissue that is responsible for the exchange of nutrients from the outer to inner layer of the skin.
Apply a few drops after cleansing or mix into your favourite skincare products for customised treatment.
Aqua (Water), Glycerin, Pentylene Glycol, Butylene Glycol, Diglycerin, Polysorbate 20, Dipropylene Glycol, Betaine, Arbutin, Niacinamide, Glycyrrhiza Glabra (Licorice) Root Extract, 3-Glyceryl Ascorbate, Averrhoa Carambola (Starfruit) Leaf Extract, Acetyl Decapeptide-3, Palmitoyl Dipeptide-5 Diaminobutyroyl Hydroxythreonine, Palmitoyl Dipeptide-5 Diaminohydroxybutyrate, Resveratrol, Astaxanthin, Soluble Collagen, Hydrolyzed Elastin, Malus Domestica (Swiss Apple) Fruit Cell Culture Extract, Phellodendron Amurense (Amur Cork Tree) Bark Extract, Vitis Vinifera (Grape) Leaf/Seed/Skin Extract, Lecithin, Royal Jelly Extract, Carbomer, Xanthan Gum, Hydroxyethylcellulose, Disodium EDTA, Citric Acid, Sodium Citrate, Carylic/Capric Triglyceride, Tocopherol, Maltosyl Cyclodextrin, Dimaltosyl Cyclodextrin, Cyclodextrin, Maltose, Potassium Hydroxide, Phenoxyethanol
30 ML / 1 FL. OZ ℮
Written by
an anonymous user
on
Customer Reviews
based on reviews
There are no customer reviews yet.
Thank you for submitting your review. Once it is approved, your review will show up in the list of reviews.
Submitting your review failed. Please try again.
---